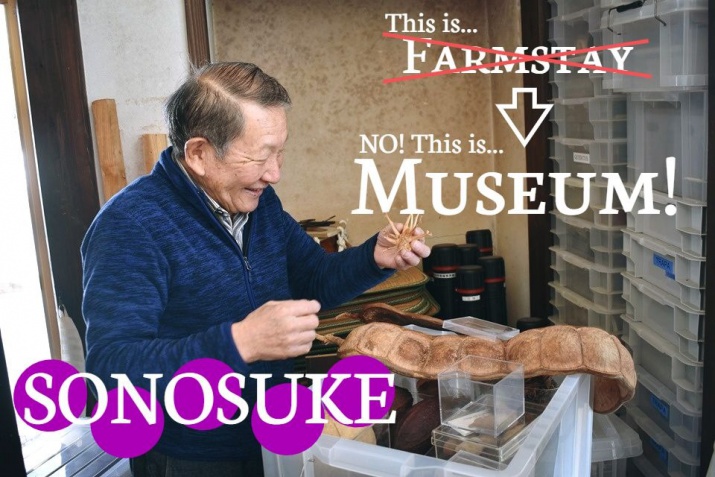 Near Japan's deepest lake, Tazawako in Akita Prefecture, Mr. Soei Chiba, and Mrs. Shihoko Chiba runs a farm stay. It's simple on the outside but full of wonders on the inside, just like a treasure box. In the living room, you will be welcomed by many Japanese traditional wooden dolls, pictures, and Soei-san's collections. Many of these displays will surely tickle your curiosity! The guest room is designed with a traditional Japanese tatami floor and interior. Unfortunately, I wasn't able to talk with Shihoko-san, so let this blog be the time for me to introduce you to Soei-san.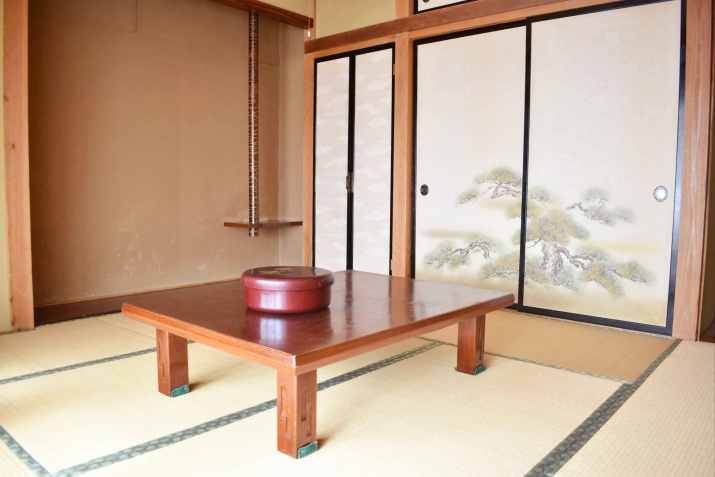 Tatami floor guest room
   Before that, I'd also like to give credit to Shihoko-san as well, since what I heard from her husband, she is an extremely good cook. Especially, when it comes to fruit pickles, it is her masterpiece! Even people in Akita only eat fruit pickles on celebrations or special occasions but guess what? You have a high chance to see those on your table!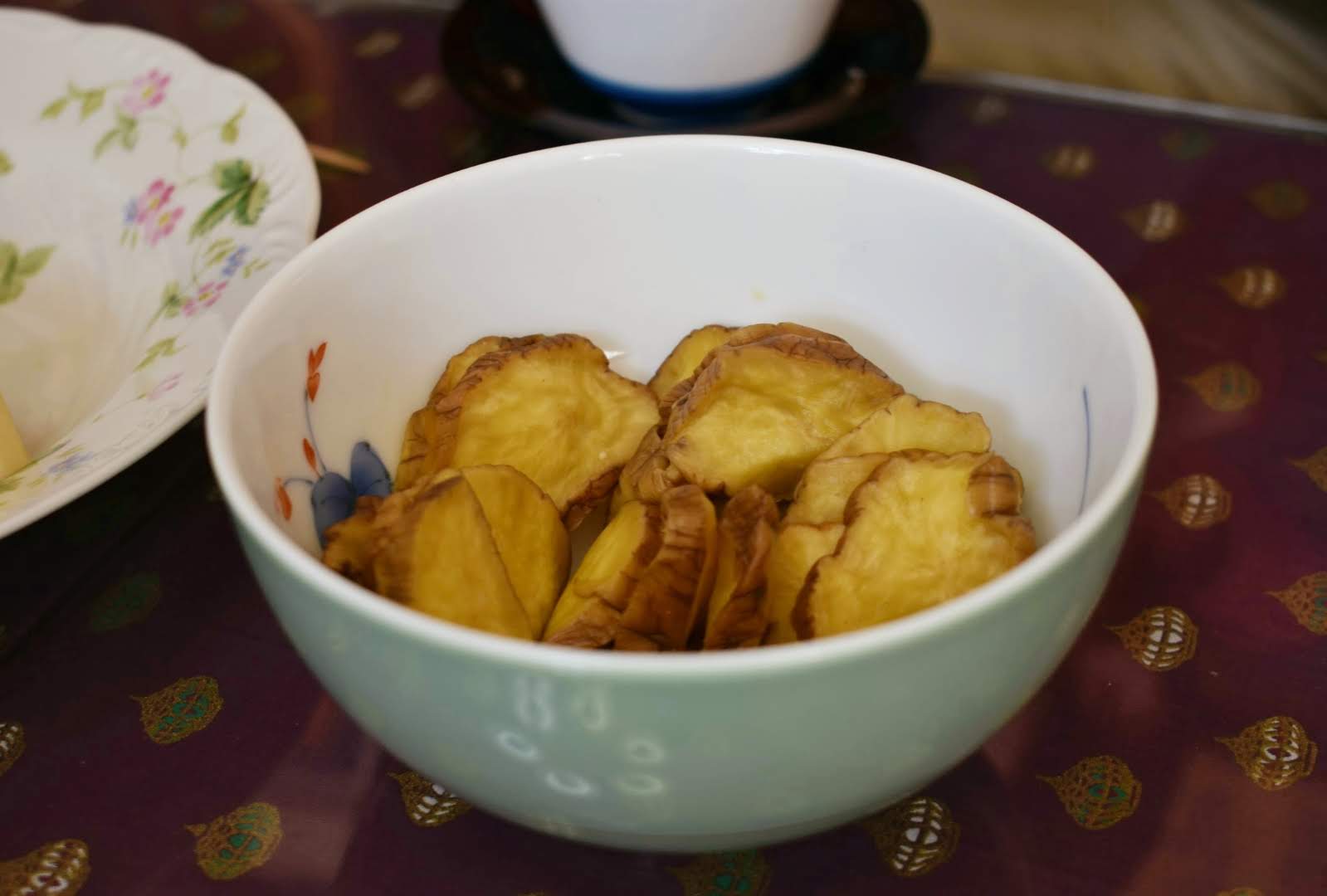 Radish pickles made by the Chiba family. Best together with cold beverage!
   Now it's time to introduce you to Mr. Soei-san. What I found most stunning about him is the commitment to his interests. He is 73 years of age, but I was surprised by his unlimited spirit of exploration. Allow me to introduce three of his passions. 
   First is his pride in agriculture. Soei-san grows his vegetables entirely from the water in the mountain he owns. Some of his products are rice, eggplants, green soybeans, mushrooms, and blueberries. In Sonosuke, there are six kinds of blueberries. Not six kinds of berries. Six kinds of "Blueberries!" He is confident in what he makes, and not to mention, Mrs. Shihoko-san's cooking adds more credibility to it.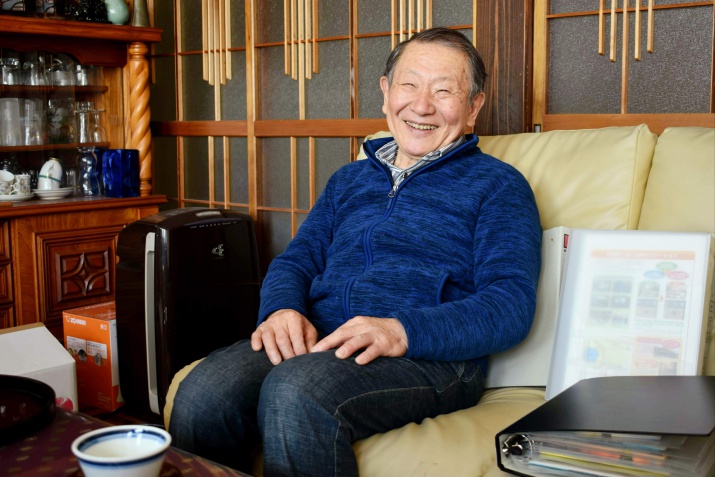 Soei-san's smile always draws our smile too
   The second astonishing point of Soei-san is his playfulness. When I went to Sonosuke, he was making a big snow dome. Usually, such a size is made by multiple people, and yet he was making it on his own. In the house, there were artistic works of dried plants that depicted grasshopper and snail. In the summer season, Soei-san often guides people to the mountains and river near Sonosuke. I recommend you ask him about the lists of activities you can enjoy during the stay. He has variations both indoors and outdoors!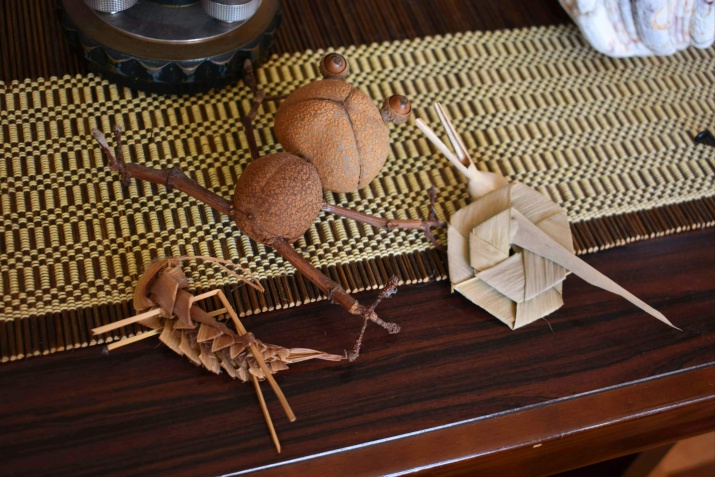 Fantastic grass art!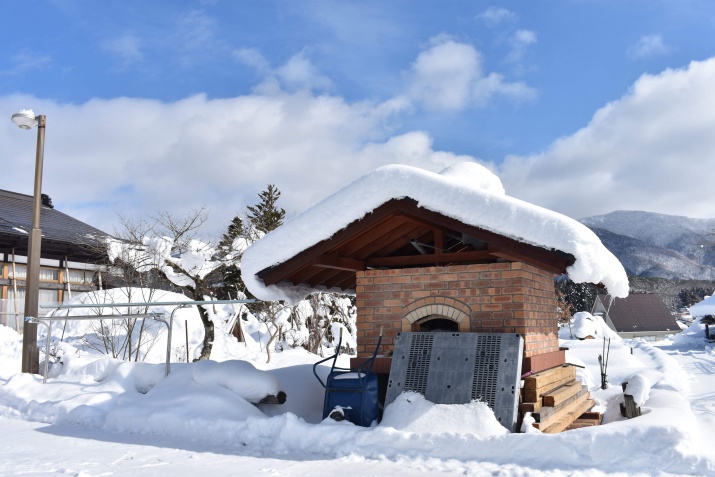 Soei-san built a pizza oven but failed. BUT! He is planning to build 2nd soon!
   Lastly, Soei-san has a great passion for hobbies. I mistook Sonosuke to be a small museum rather than a farm stay at first glance. Soei-san showed his collections of brochures and pamphlets of Tazawako and Akita which he had been collecting for decades. Hearing the history of the town through various pamphlets was much more exciting than just reading history textbooks. Also, Soei-san began to collect plant seeds from all over, some of them imported from abroad! The most surprising collections of Soei-san are fossils. Fish, insects, and plants all over Japan gather in this single house. He even creates fossils! (Who would imagine to 'create' a fossil?!) You can see boxes and boxes of fossils piled up in the living room which it'll probably take years to check through all of them. I was never interested in fossils myself, but seeing Soei-san's attitude toward them, and hearing his stories, I guess I should change my mind.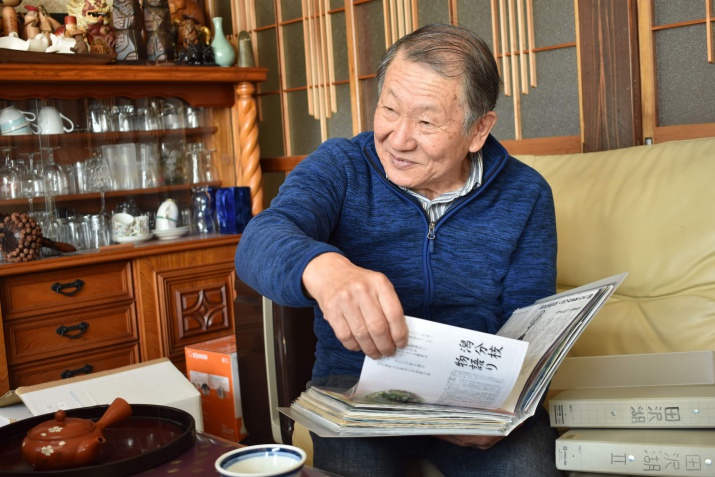 Soei san explaining history through pamphlets and brochures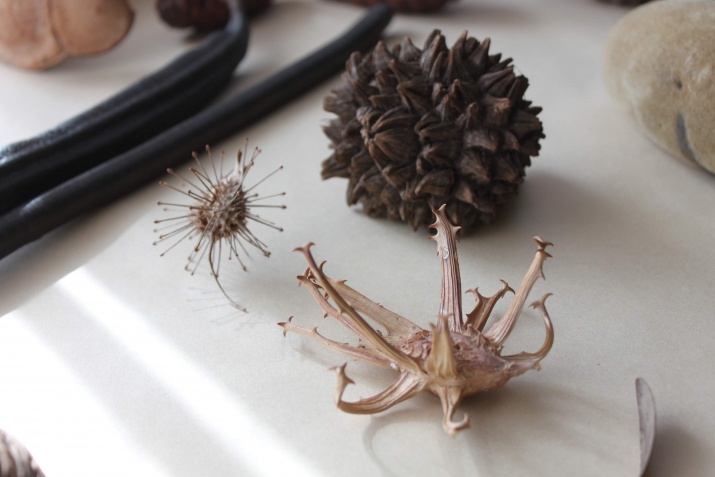 Seed collection you would not see in Japan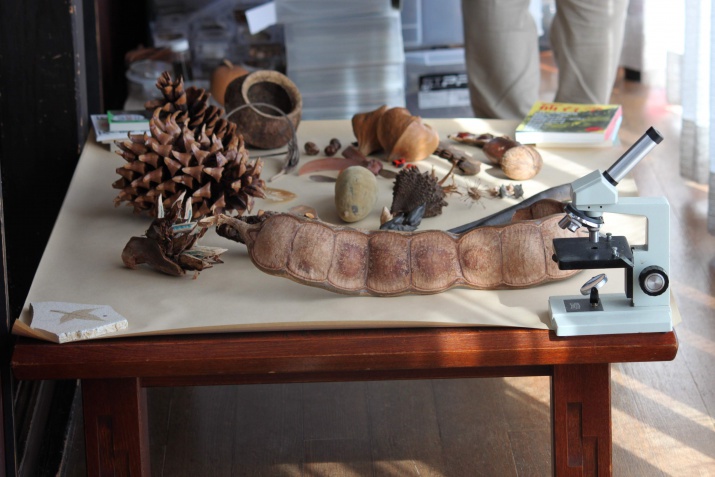 What he likes is not only the seed itself but story of the seed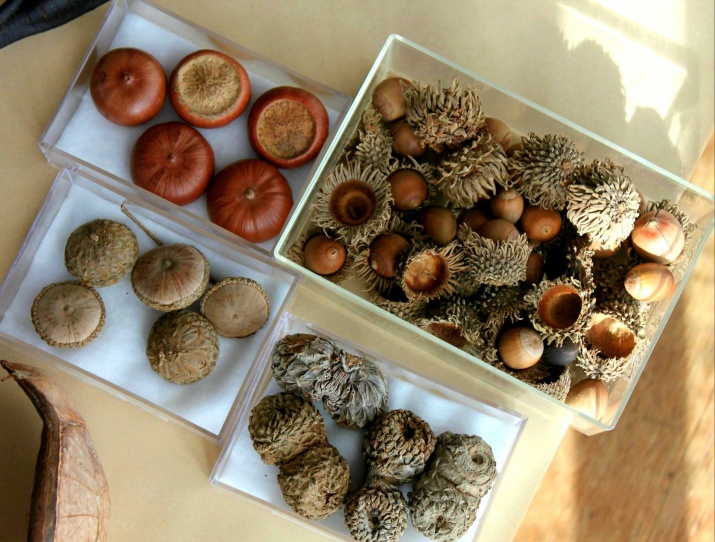 Seed of chestnut all over.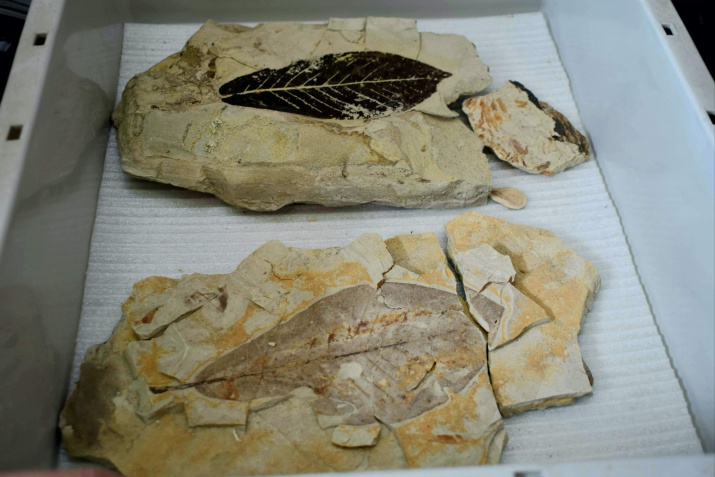 Fossil collection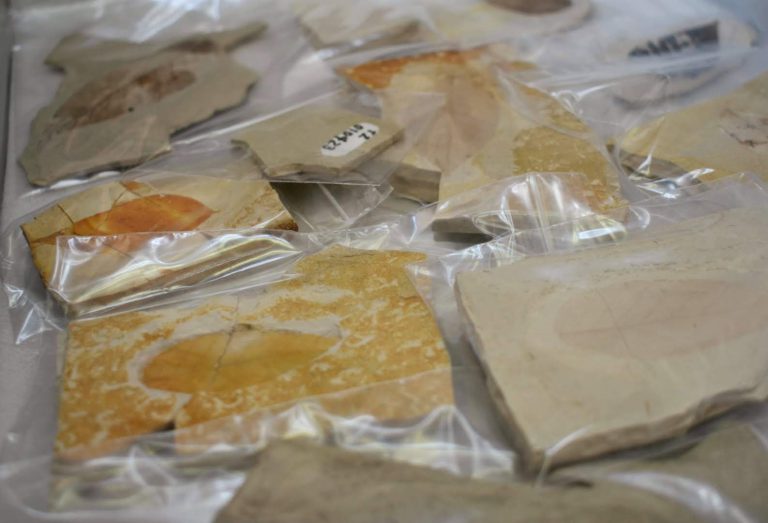 It's amazing how Soei san remembers and files all the fossils accurately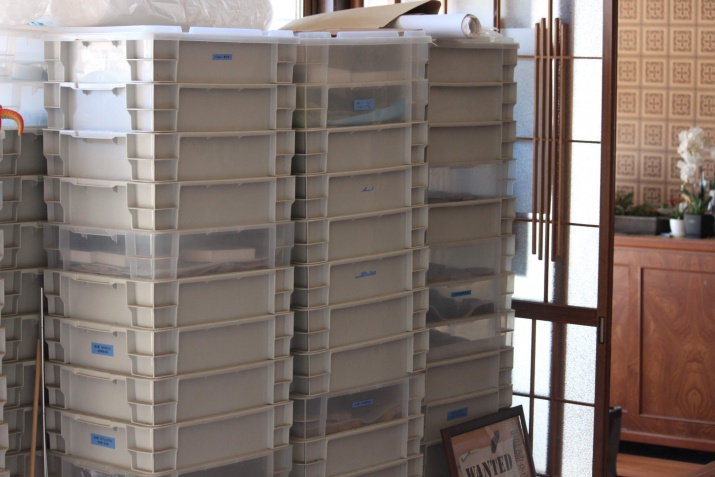 All the boxes are piled up with fossil collections
   These attractive features are just the tip of the iceberg. With limited space, I must ask you to check the rest with your own eyes. All I can say in the end is it's impossible for you to feel bored in Sonosuke.
Column written by Takumi Inakawa, Shinichi Okada, Seira Nagasaki (Akita International University)
*If you have any accommodation reservation or other inquiries, please click this link.