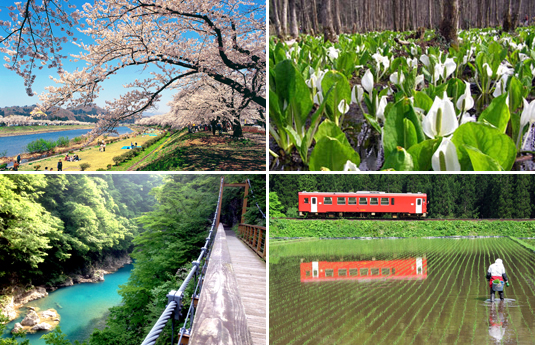 Spring

In the spring, you can enjoy seeing Asian skunk cabbage, dogtooth violets, and cherry blossoms. Kakunodate's cherry blossoms have been designated as one of the 100 famous cherry blossom viewing spots in Japan, making Kakunodate a popular tourist destination in Akita. Other beautiful natural sceneries, such as the rice-paddies after planting, and the green leaves around Dakikaeri Gorge are also worth seeing at least once.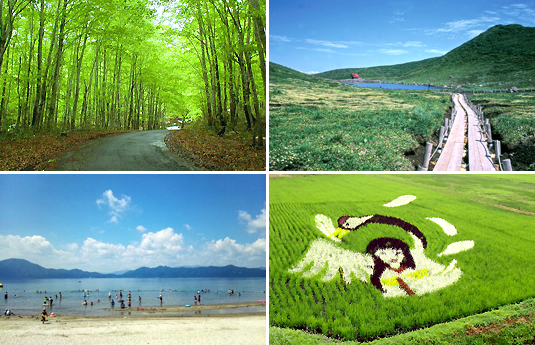 Summer

You can enjoy Akita's beautiful nature through various activities, such as climbing Akita Komagatake Mountain, trekking the beech forest within Lake Tazawa Highland and Nyuto Hot Spring Village, as well as swimming in Lake Tazawa. The rice paddy art seen through the train windows running along the Nairiku Jukan Railway are also highly recommended.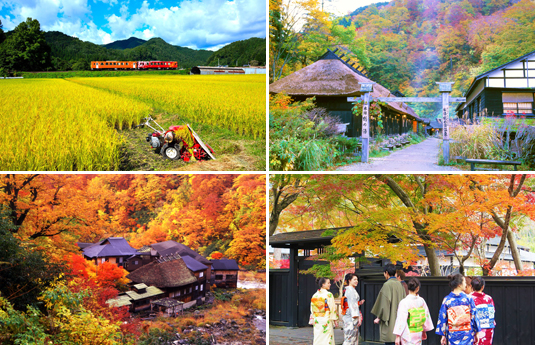 Autumn

There are many beautiful spots to see the autumn leaves change color, such as Kakunodate's Samurai Residences, Dakikaeri Gorge, Nyuto Hot Spring Village, and Tamagawa Hot Spring. Areas that are abundant in rice production such as Semboku City also have the exclusive view of rice paddies tinted gold with the color of the rice stalks.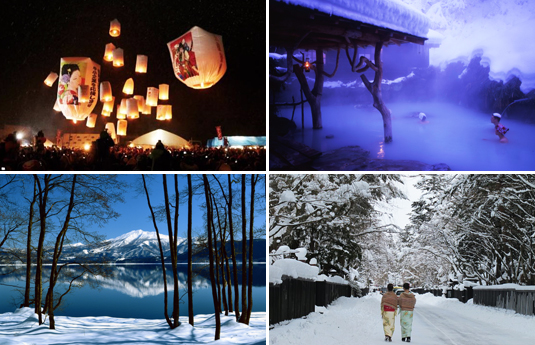 Winter

Lake Tazawa Ski Slope allows visitors to enjoy the powdery snow for winter sports. If not skiing, one can relax in the hidden hot spring baths surrounded by snow within Nyuto Hot Spring Village. You can also catch the Lunar New Year events, such as the Paper Balloon and Fire Twirling Festivals.
Copyright (C) 2018 semboku-gt All Rights Reserved.