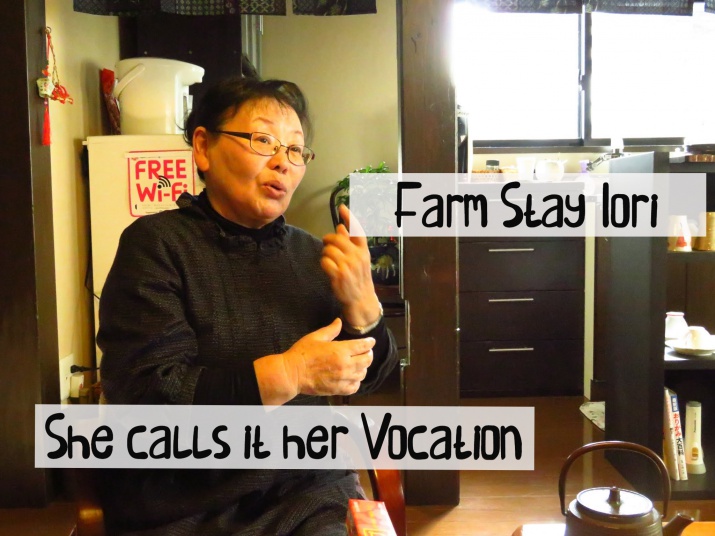 Walking about 20 minutes from the downtown of Kakunodate, the scenery shifts to the beautiful rice fields. Farm stay "Iori" is located in this tranquil area. Chieko Fujieda-san is the owner of the farm stay, and she has been living in Kakunodate for a long time. Kakunodate in Akita is famous for its Samurai Town, and you can feel the Edo period history. Kakunodate is called little Kyoto in Japan.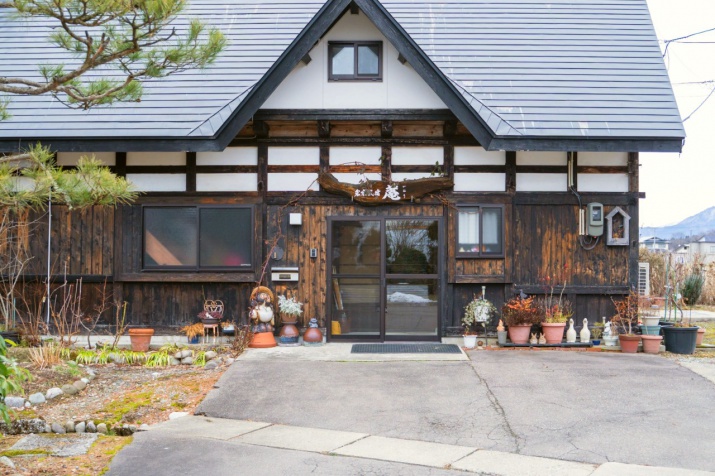 Akita dog named Komachi welcomes you in Iori. She came to Iori when she was three months old, and she is three years old now. She is so energetic and enthusiastic that we needed some time to calm her down. For those who want to meet a cute Akita dog in a farm stay, Iori is an excellent place for you.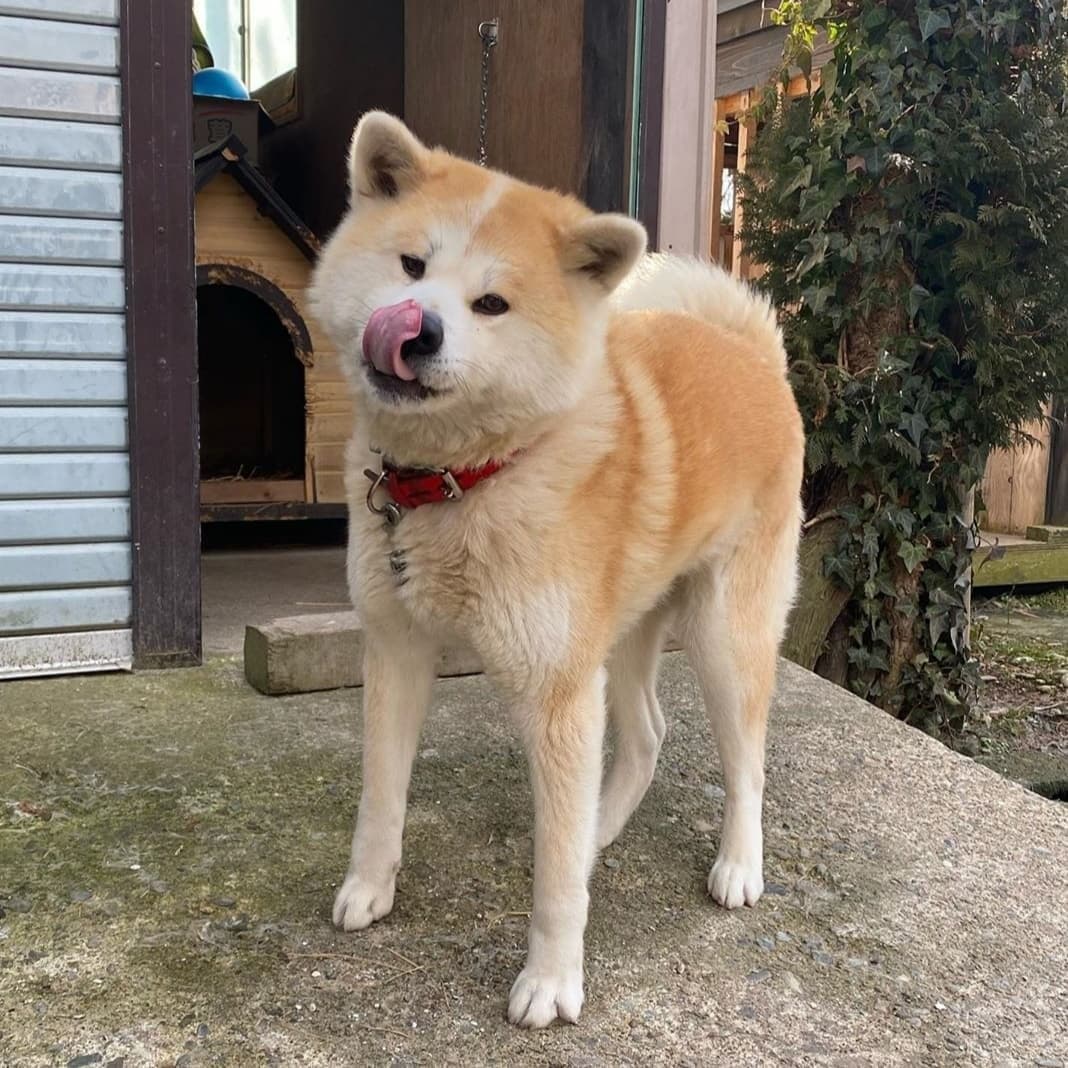 Akita Dog "Komachi" – Komachi meaning beautiful lady in Japanese
   The house of Iori is a repaired Japanese traditional house. We were surprised by the cleanliness and the stylish wooden furniture when we went inside. The guest room has a warm and relaxing atmosphere. You can enjoy meals with a big wooden table and beautiful plates made of traditional arts and crafts which you can only find in Kakunodate today.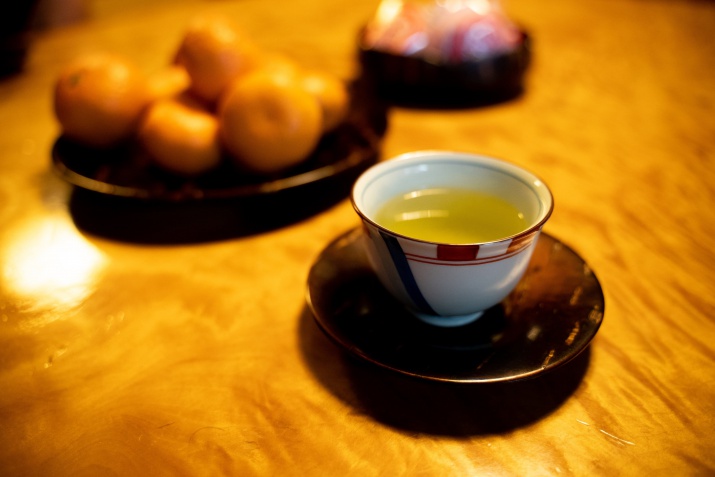 tea cup coaster made of traditional sakura craft
   Before Chieko-san opened the farm stay, Chieko-san occasionally accepted junior high school students on their school trip to experience rural life and culture. Chieko-san grows rice and wheat in her field and also, she grows flowers in spring and spinach in winter in a greenhouse. Although it is a difficult task to teach the students, she said it is one of the most rewarding jobs. Students often enjoy themselves by riding a bicycle or playing with Komachi after their farm work. The pleasant time with the students is Chieko-san's motivation to continue her work.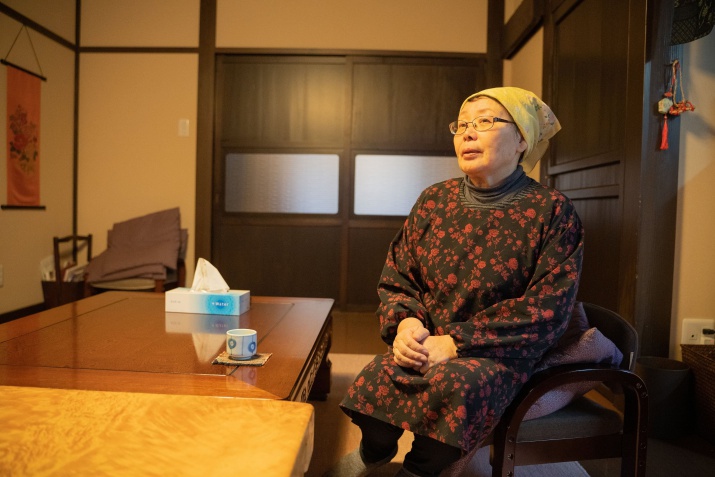 Chieko-san found farming as her vocation when she traveled to Europe 20 years ago when she visited farmers' villages in the U.K., Switzerland, Germany, and Netherland. She saw a modern way of flower cultivation in Switzerland, and a farmers' festival in Germany. She was cheered up by the farmers there who had pride in the vegetables they produce and enjoying their slow-life.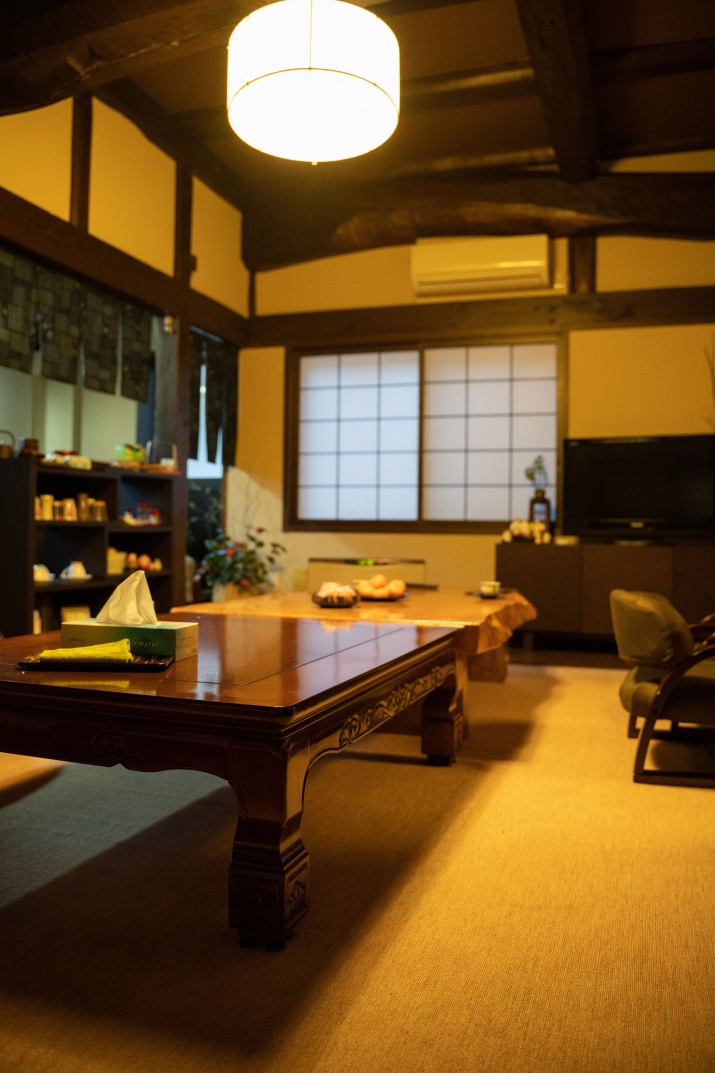 The living room of Iori
She also thought that rural tourism would become popular in Japan when she saw families relaxing in the farm village on their holiday in Germany. Her experience in traveling Europe is now her base to her career as the owner of the farm stay.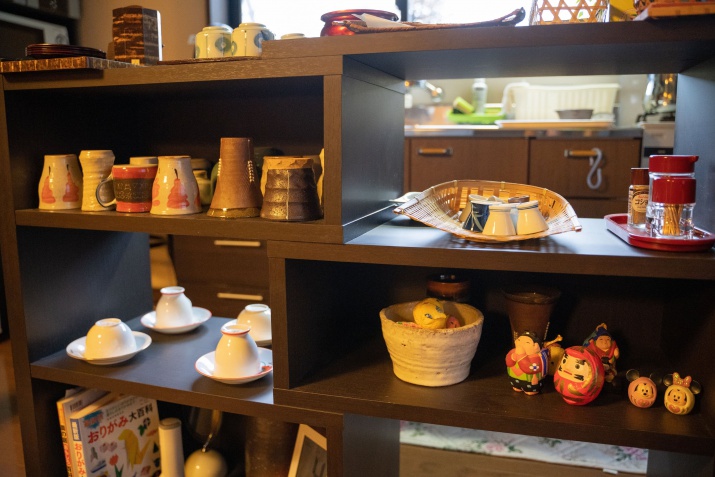 Simple interior of Iori
   In Japan, farmers are often considered the least popular job. But Chieko-san is confident in her vegetables and in her farm stay. You will notice her commitment to it. She loves the interaction with people outside her community and people different from her generation. Today, for many, having a typical rural and agricultural life is distant away from your norm. Farm stay will definitely be an appealing way for those who seek to find an extraordinary lifestyle and culture in Japan (though it was a standard a while ago). Chieko-san and experience in Iori will welcome you with the best quality farm stay.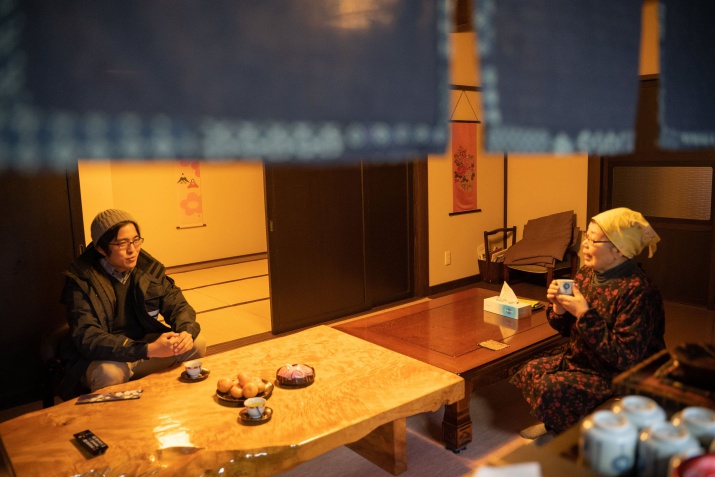 Column written by Shinichi Okada and Takumi Inakawa (Akita International University)
*If you have any accommodation reservation or other inquiries, please click this link.