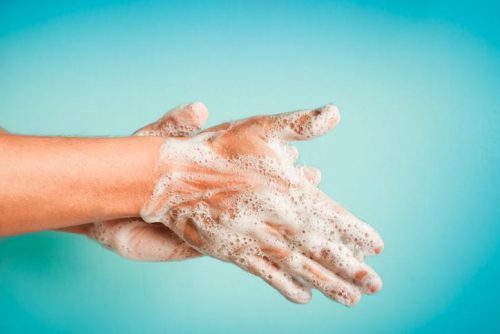 Since December 2019, many cases of new coronavirus-associated pneumonia have been reported in China, starting in Wuhan City, Hubei Province, and have been reported in Asian countries including Japan, Europe, the United States, and Oceania.
If you experience symptoms such as coughing or fever within 2 weeks of returning from Wuhan City, please contact a medical institution in advance and wear a mask and consult a doctor.
In addition, since the flu and a cold is prevalent, be sure to thoroughly practice daily hand washing, gargling and good manners of coughing as a part of infection control.
What is Coronavirus?
It is a virus that causes widespread transmission among humans and animals. Six known types cause infectious diseases in humans, not counting the new types that are featured in the news today. Two types of coronavirus that cause severe respiratory diseases are SARS-CoV (severe acute respiratory syndrome coronavirus) and MERS-CoV (middle east respiratory syndrome coronavirus). Other types will not lead to severe respiratory diseases. Coronavirus is known to be caused by contact infection and droplet infection. Please refer to the page link below for prevention information.
Akita Prefecture Official Website → https://www.pref.akita.lg.jp/pages/archive/47169
Call Center for Novel Coronavirus in Ministry of Health, Labour and Welfare
Telephone Number +81-(0)3-3595-2285
Reception Time 9AM~9PM (Japan Time, Open during weekends and holidays)
*Please refer to the Prime Minister's Office of Japan Official Facebook Page for latest information
Medical Facilities Available in Akita Pref. for Novel Coronavirus
Kazuno Kosei Hospital (Kazuno City)
Odate Municipal General Hospital (Odate City)
Kitaakita Municipal Hospital (Kitaakita City)
Noshiro Kosei Medical Center (Noshiro City)
Akita Kosei Medical Center (Akita City)
Yuri Kumiai General Hospital (Yurihonjou City)
Omagari Kosei Medical Center (Omagari City) ← The nearest hospital from Semboku City
Yokote Municipal Hospital (Yokote City)
Ogachi Central Hospital (Yuzawa City)