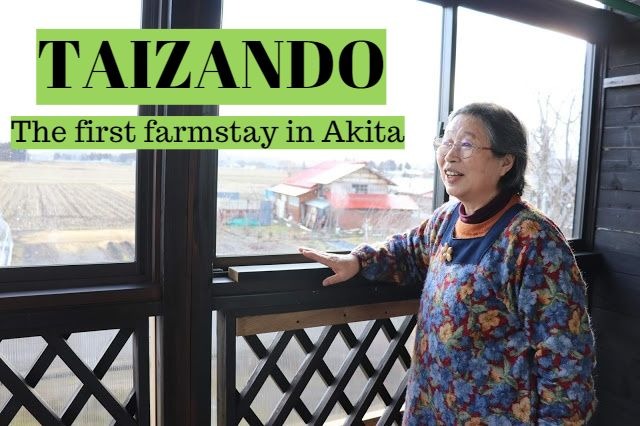 It was a sunny afternoon during the middle of the cold winter when I visited Mrs. Keiko Fujii, the host of farm-stay "Taizando." Taizando is located in Semboku City, the central part of Akita Prefecture in the Tohoku Region. The area of this city is famous for its big chestnut in autumn and dogtooth violets colonies seen during springtime. People also enjoy visiting Samurai street, Japanese deepest lake Tazawa, and Nyuto Onsen Hot Springs.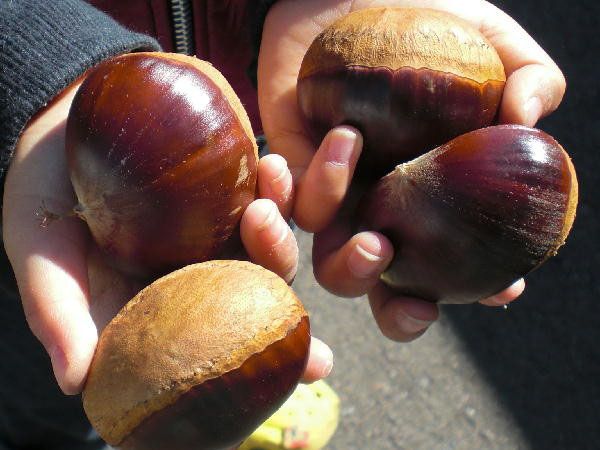 One of the biggest chestnut in entire Japan (image retrieved from official website)
Dogtooth violet during spring time: mid-April (image retrieved from official website)
  Keiko-san (*san is a way how Japanese address a person in respect, like Mr. and Mrs.) is well-known in Akita for she was the first person to open farm-stay in the prefecture. The days started when she opened her house for accepting junior high school students as a part of their school trip program to experience farming. She felt that she had a vocation for the work. Treating the students was not an easy task so she asked her husband Naoichi-san, the carpenter, to build a detached house nearby. This detached house is now a place where anyone, regardless of students or adults, can enjoy experiencing the rural, quiet, and peaceful life of Semboku City.
The host of Taizando, Keiko-san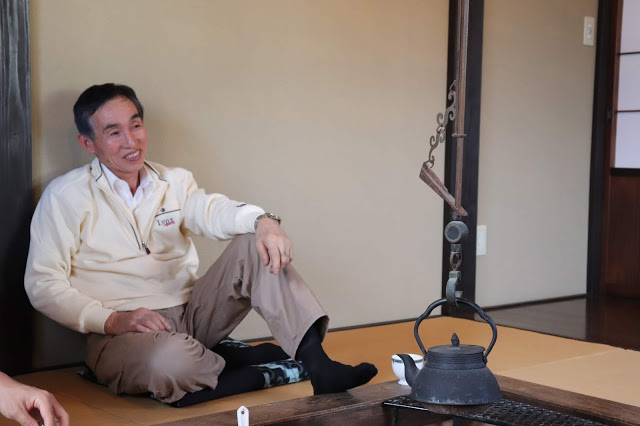 Naoichi-san who built the farmstay himself
  Taizando is a second-story building and you can use the entire house privately (only one group a day). The notable feature of Taizando is what the Japanese call an "Irori," an open hearth or sunken fireplace, where you can use it for a tea party or cooking a hot pot. Japanese used to have this kit in every house during the older days, but rarely can you encounter today. This was also a request by Keiko-san to her husband, all so that people who visit Taizando can relax in the fire of Irori. Above the Irori, you will find a grid pattern fire shelf. In older days, when the Japanese roof was built with straw, people used the fire shelf to block unexpected fire sparks, but today, people have fun hanging accessories and souvenirs to make it attractive. Taizando is no exception. You will find cute accessories hanging from the fire shelf and who knows! your souvenirs might be hanging in it the next time you visit the house!
Irori designed by Naoichi-san
People used to use it for tea party and cooking hot pot
   Keiko-san is an expert in cooking traditional Akita dishes. She grows about 50 kinds of vegetables in her farm and uses seasonal vegetables in her meals. Of course, you would be able to taste her mouthwatering dinner at Taizando, but the alternative way is to ride in Akita Nairiku (Inland) Train. This train, primarily used for tourist purposes, starts its journey from Kakunodate (the Samurai residents' town) and you can enjoy the beautiful scenery of mountains, valleys, rivers and rice fields while feasting delicious local dishes. Keiko san provides many kinds of colorful pickles for the Nairiku Train. When I rode the Nairiku Train last December, I really enjoyed a fantastic view of the mountains covered with snow, and full of delicious meals. If you choose to stay in Taizando, I recommend you try Nairiku Line. Your satisfaction is guaranteed.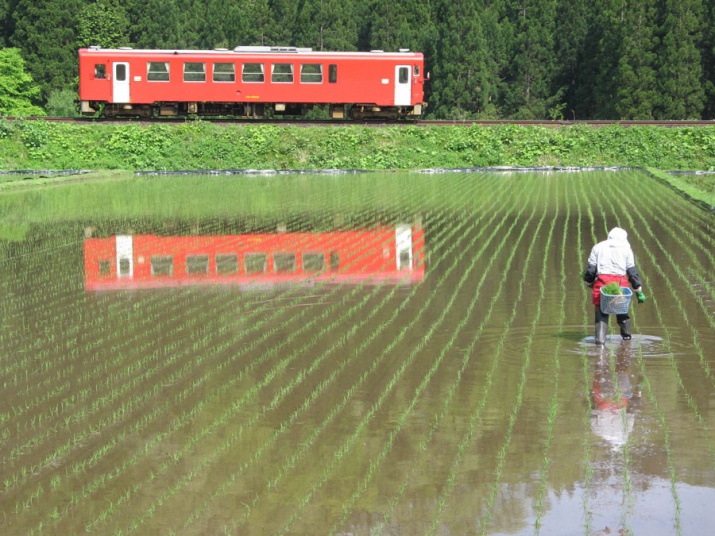 Nairiku Train during spring time: early-mid May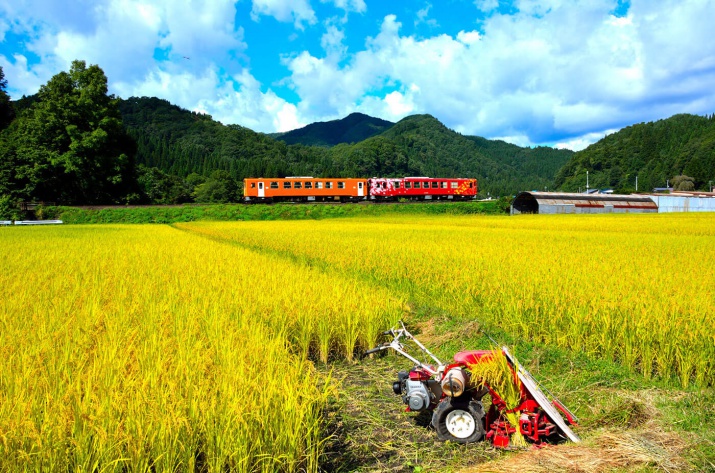 Nairiku Train during harvest season: September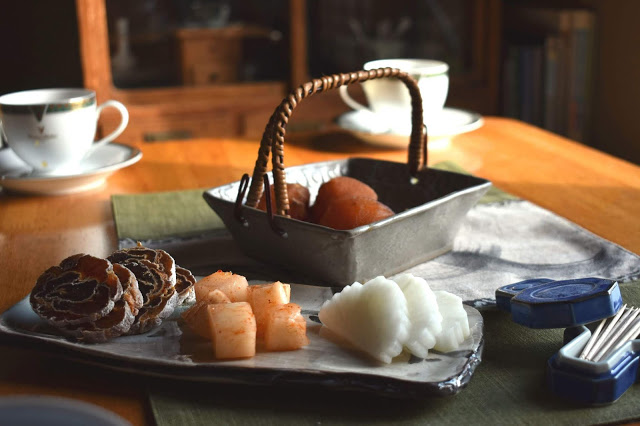 Persimmon pickles by Keiko-san

2 minutes video of local dish feasting service of Nairiku Train (Keiko-san shows up from 1:36)
  At the end of our interview, Keiko san said, "I like to entertain visitors with my vegetables, and then, take care of the vegetable field for the next visitor. I live a happy life now." Many people visit Taizando repeatedly, some even traveled over 30 times! In the middle of the quiet paddy field, Taizando is the best place that will provide you a relaxing and refreshing vacation in Akita.
Column written by: Shinichi Okada (Akita International University)
*If you have any accommodation reservation or other inquiries, please click this link.